Each Holiday Season Reach Out Lakota's Holiday Giving Program provides gifts to hundreds of local children. Please join our mission to spread cheer and make a difference for those in need in the West Chester, Liberty Township and Lakota Local School communities.  

Ways You Can Help: 
Sponsor a child:   Use the  sign up button below to select the age and gender of a child for whom you would like to buy a gift.  Suggested value of gifts range from $25-$35 per child.
Partner:  Use the sign up button to let us know you want to host a toy drive.
Share:  Share the sign up link with your group.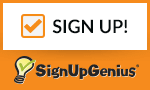 Donate:        Make a monetary donation to:
                         Reach Out Lakota Holiday Giving
                         PO Box 362
                        West Chester, Ohio 45071
      or
 
Email a program coordinator for additional details on program dates and current needs
Sue Cheney
scheney@reachoutlakota.org
Andrea Subler
asubler@reachoutlakota.org
Thank you in advance for your support of our program and Reach Out Lakota!